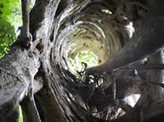 "Sustainability: a global introduction" examines the global forces that will determine our sustainable future. We'll look at such questions as: What are the biggest threats - is it loss of biodiversity, climate change, or population growth?
Is "peak oil" real, and can renewable sources bridge the energy gap?Where are we headed - do demographics, economics, science and policy point towards a prosperous future?
The course is completely free, and delivered online. There will be a mixture of readings, short lectures, quizzes, collaborative projects and discussions. All participants who successfully complete the required activities (and tests!) will earn a completion badge.
This course is the first ever "MOOC" (Massive Open Online Course) on sustainability, and is being supported by the School of Earth, Society and Environment, the Office of Online and Continuing Education, the College of Liberal Arts and Sciences, and by the University of Illinois.