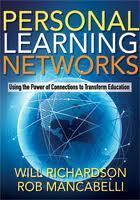 Posted by Ann Michaelsen on Sep 20, 2011Creating Global Classrooms, Personal Learning Networks,
Last week I received an email with the following question:
Do we have any model schools in Norway that could inspire ministers of education and help them promote the use of ICT in their own countries? The examples given are expected to be "world class."
My answer is, regretfully, no. It is actually quite annoying to have to acknowledge the fact that although Norway has world class equipment,.....