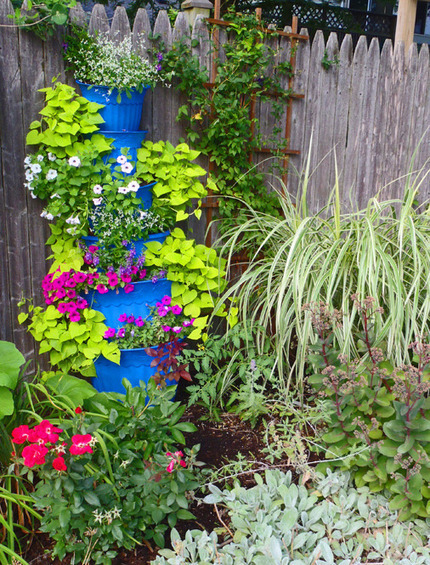 How to make one of your own:
Put a few heavy rocks in the largest container (to stabilize the tower), then place in the permanent position for the container tower. Fill with soil.

Fill three or four additional containers with potting soil. These containers should be several different sizes so they can stack within one another.

Stack the containers on top of one another from largest to smallest.
Plant appropriate plants in the exposed niches of soil for growing conditions and water well.

These stacked container gardening towers can be made from any size of container and are a beautiful addition to any garden. They are best utilized against a wall or arbor to give the container a little extra support.
Read the entire article at the source, here: http://goo.gl/6bwTR