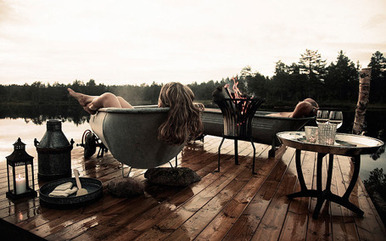 Eight reasons we loved Sweden, Norway, Denmark, Finland, and Iceland in 2011.
After looking back on a year of Shelter posts, we realized that our obsession with Scandinavia was embarrassingly obvious.
This year saw a steady stream of sustainable innovation, progressive thought, and great design coming out of Sweden, Norway, Denmark, and their not-officially-Scandinavian-but-Scandinavian-in-our-hearts cousins, Finland and Iceland.
Here's a list of eight things that set our hearts a-flutter about Scandinavia this year.