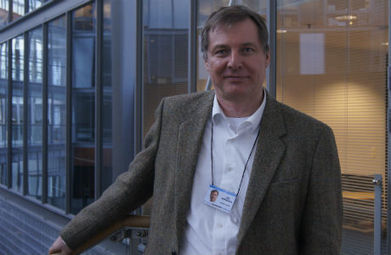 Nokia Research Center's Dr Leo Kärkkäinen thinks out of the box that he helped to invent.
Technological advances could tempt phone-makers to play God in our lives and that's why scientists at Nokia Research Center are thinking beyond the capabilities of your next handset. Nokia Conversations met one man who can see the future, good and bad, and his vision will astound you.
One day we could be using telepathy to operate our phone, says Dr Leo Kärkkäinen from Media Technologies Laboratory. Our handsets could also become virtual medics, guiding us through daily decisions that affect our health...