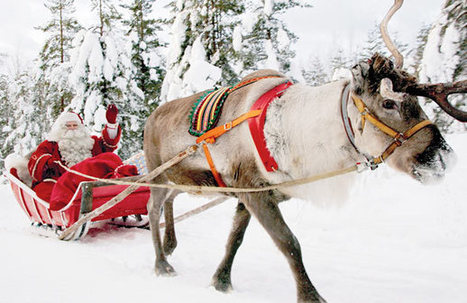 Who's this Santa bloke my children never tire of telling me about at this time of the year?
I mean, I don't see him doing a lot around the house, sorting packed lunches or washing school uniforms.
Yet he seems to take one hell of a lot of credit on December 25. And for what? Delivering a few presents on Christmas morning. Easy peasy.
I was fully prepared to cast this intruder ous t of my life and lodge him in the "he doesn't exist" bin. That's until I actually met him.
I hooked up with him in Lapland, one of the most enchanting places I think I've ever visited.