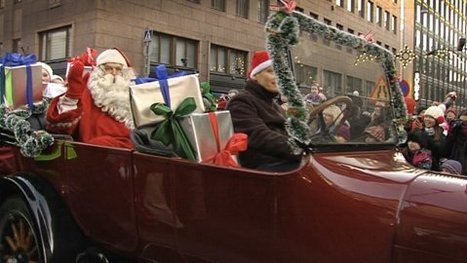 Helsinki city centre was lit up on Sunday with the annual Christmas Street opening. This year Helsinki's Christmas Street Aleksanterinkatu is illuminated with LED lights for the first time. Compared with previous years' lights, the LEDs save over 80 percent energy. The Christmas season was kicked off in many Finnish cities at the weekend.
Traditionally marking the beginning of the Christmas season, the opening of the Christmas Street on Aleksanterinkatu was celebrated for the 63rd time this year.
Senate Square hosted a "good will market", and the Christmas lights went on at 3 pm. A colourful procession including Santa Claus started off from Senate Square down Aleksanterinkatu, spreading the seasonal spirit into Helsinki's centre.