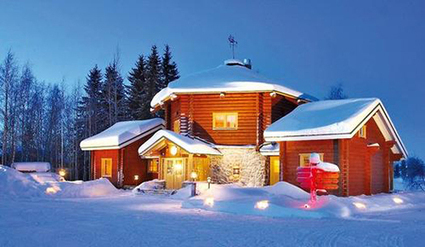 Despite the fact that Finnish culture includes many different aspects, not all of which are related to snow and Santa Claus, it's very interesting to notice that the main peculiarity of this country remains the snow.
When people think about vacationing in Finland, they immediately plan the trip in winter, so that they can enjoy the fairy-tale landscape, which is covered with super-soft snow in that season. However, this time our topic is somehow connected to Santa Clause, or to be more correct, with his home, Lapland.
If you are looking for this kind of vacation, then there is a spectacular hotel, that will give you the time of your dreams. The name is not easy for foreigners to pronounce, but make sure to remember it. The hotel is called Ounasvaaran Pirtit and is located in Rovaniemi.