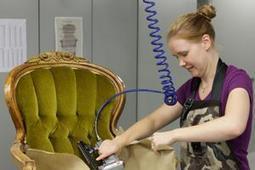 If you're interested in the Finnish vocational high schools system information is right here http://t.co/8opuY2Ku...
Students in vocational upper secondary education and training are mainly aged 16-25 years. The school-based education system means full-time studies for three years at a vocational institution. Education and training of compulsory studies is primarily organised in year classes. Else, students follow their individual study plans.
In the apprenticeship system, training is not based on age groups. The minimum age is 15 and there is no maximum age.
Geographical accessibility of education in Finland is high. The school network is comprehensive at all levels of education throughout the country...