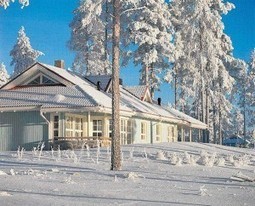 Winter in Finland is characterized by snowfall, which typically starts to fall in November and in some regions, can last until May.
The north and eastern parts of Finland experience the heaviest snow and for this reason, activities in the snow are very popular in this destination.
In Lapland, northern Finland, the winter lasts for six months and has as many as 16 hours of sunshine a day. The northern tip of Finland can be quite dark all day long during winter...