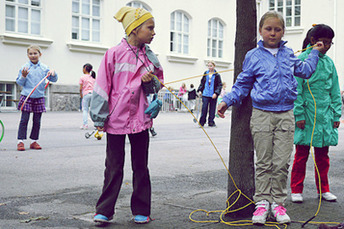 Educational philosophy in Finland is strikingly different than in the United States, but the students there outperform U.S. learners.
The Finnish school system might sound like a restless American schoolchild's daydream: school hours cut in half, little homework, no standardized tests, 50-minute recess and free lunch. But the Finns' unconventional approach to education has vaulted Finland to the upper echelon of countries in overall academic performance, according to the Organisation for Economic Co-operation and Development.
Finnish students have ranked at or near the top of the Program for International Student Assessment ever since testing started in 2000. In the most recent assessment in 2009, they ranked sixth in math, second in science and third in reading. By comparison, U.S. students ranked 30th, 23rd and 17th, respectively, of the 65 tested countries/economies...