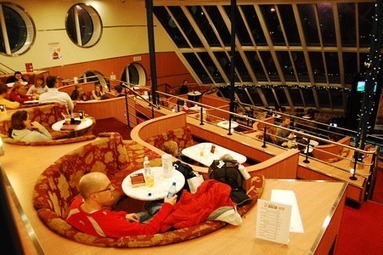 It was a short adventure in Tallinn, as we had tickets for the 9 p.m. drunk ferry to Helsinki. But, that did not stop us from exploring the Christmas markets and eating at the BEST rated restaurant in Tallinn--no joke.
The alcohol is obviously less expensive in Tallinn and so Finns make the mad dash across the pond to buy their goods. Luckily, we were upwind from the loud, obnoxious (and yes, drunk) teenagers who decided to party in our cozy location on the ferry.
Ah, it's nice to be back in Finland!