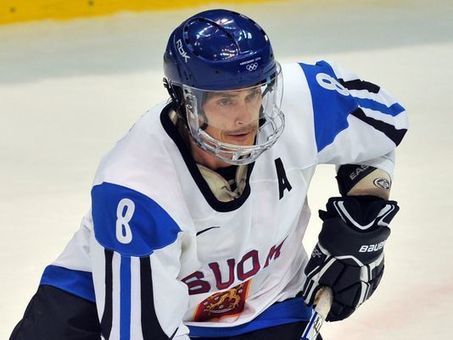 With prognosticators seeming to be favoring a Russia-Canada Olympic hockey final, Anaheim Ducks star Teemu Selanne figures he might as well go with the flow.
"Hopefully I can get some tickets to that game," he said with a laugh.
Then he got serious and pointed out that Olympics are always rife with upsets and hopes his Finnish team can be part of that equation.
"If somebody takes us lightly, they're going to be in trouble."
Finland has been doing that frequently in the Olympics. Since the NHL started sending its players in 1998, Finland has won three medals — bronze in 1998, silver in 2006 and bronze in 2010 — more than any country.