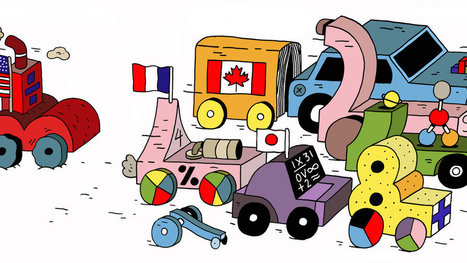 The United States has much to learn from other countries, especially in preparing teachers and paying for schools.
Finland: Teacher Training
Though it dropped several rankings in last year's tests, Finland has for years been in the highest global ranks in literacy and mathematical skills. The reason dates to the postwar period, when Finns first began to consider creating comprehensive schools that would provide a quality, high-level education for poor and wealthy alike. These schools stand out in several ways, providing daily hot meals; health and dental services; psychological counseling; and an array of services for families and children in need. None of the services are means tested. Moreover, all high school students must take one of the most rigorous required curriculums in the world, including physics, chemistry, biology, philosophy, music and at least two foreign languages.