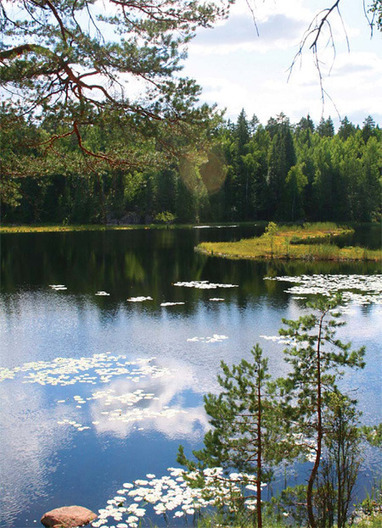 The Nuuksio national park in Finland attracts visitors with crystal-clear ponds, pristine forests and exuberant natural beauty.
Lured by scenic woodlands and waterways, Charles Lee finds it's easy to get lost in the natural beauty of Finland.
Scenic reflections in a tranquil Finnish lake capture the eyes in the phantom canopy and forest, a glittering image that lures even hikers already relishing the forest itself.