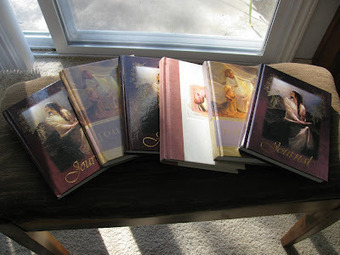 I just had so much to write in those 18 months. So much was going on in my life, both good and bad, and I needed an outlet. I was noveling and story-writing like crazy then, and I had several friends with whom I exchanged emails on an almost-daily basis, but I still needed an outlet. So I journaled.
I noticed, though, that my journaling died off completely when I began blogging regularly in February 2008. It was flagging before then, with much fewer journal entries in late 2007, but after I began blogging, I stopped journaling altogether.
But here's the thing - while blogging was a great outlet for me, and I wrote tons and tons of posts, it lacked one thing that journaling didn't: privacy.