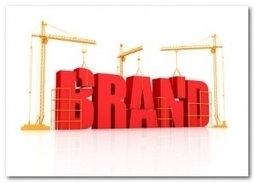 Storytelling is a hot business trend for a reason. In the face of growing cynicism and distrust, stores are how people decide if they belong in your tribe. Today, your brand story is how you distinguish yourself from the storm of information overload and attention deficit.
Every brand has a founding myth, an epic narrative that explains how it came to be in this world. It's important because it explains why you do what you do. If you're clear about the end product you're trying to create, you can use the past to help tell the story of your future. Here are 5 key questions that will help you get going:
- What is the source of your materials or ingredients?
- Who's in your brand's cast of characters?
- What is your brand's heritage or pedigree?
- What quest have you been on?
- Can you give people a glimpse the shadow?
And regardless of how you do it, here's the end goal: tell a story that people can identify with as their own. If you can do that, then the need to persuade, convince or sell them on anything disappears.