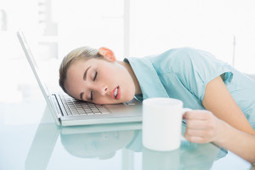 "Upon occasion, I used to be the girl who fell asleep in history class. It's not that the history didn't have value; I just didn't have enough of a connection to the material to pay attention. Maybe it was the vehicle in which the material was being delivered; the textbook and the teachers in some cases, at other times it might've been the story itself.
As it relates to our professional lives, we are constantly consuming information and some of it sticks, while some of it doesn't. Beyond giving value, we need to give context, relatability, intrigue, connectivity. In other words, we need to tell a story. Storytelling is an art. It takes thoughtful crafting and intuitive development to be effective."
To find out more about how to ensure your content has a story, and that it's resonating with your audience read the full article to find out more about these six key questions to ask in order to be effective:
Who is the hero?

What is the sequence?

When is the conflict?

Where are the facts?

How does it all come together?