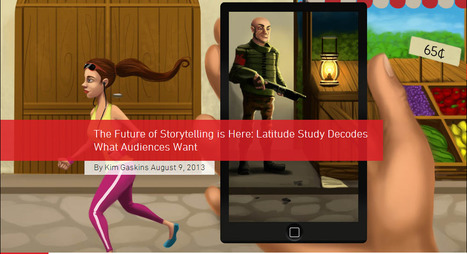 The study, The Future of Storytelling: Phase 2 of 2, recently released, investigates opportunities for second screen and other next-gen media experiences—providing insights for content creators and marketers, including how to best engage key audience targets.
It identifies key audience targets and specific concepts for next-generation content experiences. The research encompasses all genres, including non-fiction and advertising, as well as many content formats including television shows, movies, books, and plot-driven video games. Key insights include:
- Characters Can Become Our Friends
- Stories with a View
- By Popular Demand: Innovative Advertising
- Play with New Possibilities, Like Parallel Worlds
- Stories Could Be One-Click Storefronts
- "Multi-Platform" Now Includes the Real World
Download the report http://files.latd.com.s3.amazonaws.com/Latitude-FoS-Phase-2.pdf
And visit http://futureofstorytellingproject.com for more information.