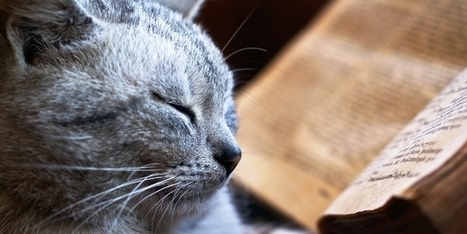 Write it, draw it, speak it, dance it! Telling your cat's story can be a powerful experience.
I had never thought of using storytelling to celebrate the life of one of my cats, but the opportunity recently came about quite accidentally. But we don't need to wait until our cats are gone to celebrate their lives.
Read the full article to find out more about these tips to tell your cat's story:
1. Start at the beginning
2. Remember the details
3. Capture the amazing moments
4. Don't be afraid of emotion
5. Mix up your media!
6. Decide where you want it to end