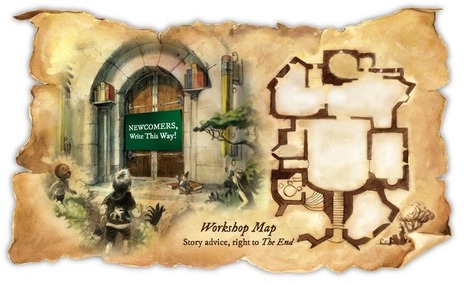 This online workshop is for storytellers of every sort: ones who might have a bit of trouble getting started, ones who are a little stuck in the middle, and those who are simply in search of a new idea.
Story Elves work in four distinct ways: writing a story, editing the words, illustrating the story and designing the look of each page. By undertaking these four types of work, a story becomes a polished book.
We offer tips of these four kinds, in the event that you might like to create books of your own. Don't forget that you can collaborate with another artist, as we ourselves do.
You may desire to work on one thing at a time: writing, editing or illustrating or design. Therefore, we stack our tips in separate rooms, to make each aspect of story work more clear.