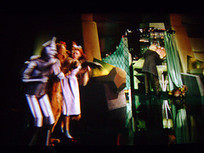 "When you tell your business story, give your customers insider access to what goes on behind closed doors.
Storytelling is one of the most important things businesses and nonprofits can do as they seek to engage customers online. We all love a good story, but especially love it when we get an insider's view of things. Give us access to areas of your business that we never see. Tell us how and why you do certain things. Every business category has it's own lingo and nomenclature; terminology known only to those within that category. Crack open the secrets and show us things we might never see. Demystify things for us. Give us a reason to care.
You can do this in blog posts, videos, pictures, posts on Facebook, or just about anywhere. By giving your customers insider access, they'll begin to appreciate what you do, and trust you as someone willing to share."