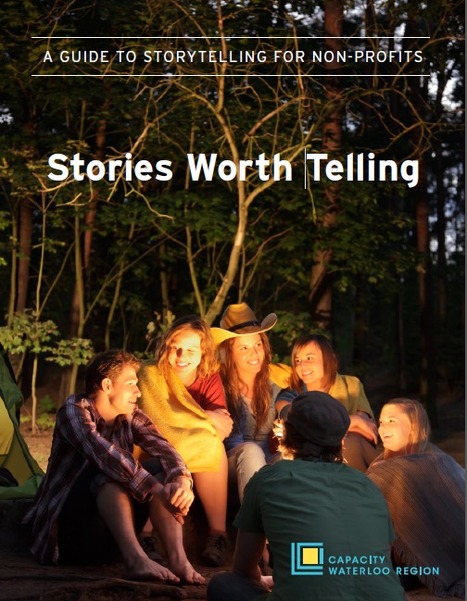 Who's This Downloadable Guide For?
Storytelling is a role every person in your organization can, and must, play. In fact, it's the only way to ensure that great stores come to light. If everyone understands the role of stores in an organization and feels that they are valued for their contribution, then you start to build a storytelling culture that postively feeds and supports program development, continuous improvement, human resources, evaluation, marketing, fundrasing- the list goes on.
This guide is for many of the storytellers in your organization: senior leaders, marketing and communications professionals, evaluation and research professionals. It includes seven chapters plus resources throughout, examples from the for-profit and non-profit world, and an upcoming tools supplement to the guide.
Chapters:
1. Why we need to tell stories
2. Finding your story
3. Collecting and analyzing stories
4. Preparing & capturing your story
5. Telling the story, visually
6. Nine lives
7. Creating a storytelling culture