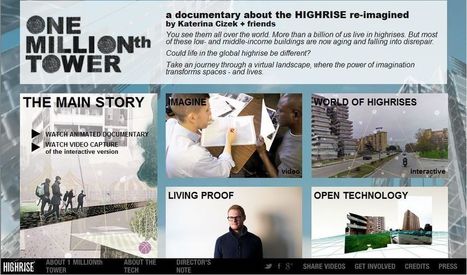 Digital guru Anita Ondine cited the National Film Board's "Highrise" interactive documentary as evidence of cutting-edge digital storytelling north of the border.
She cited the NFB's Highrise mixed media project about vertical living worldwide as an example of an interactive documentary that pushes the boundary in digital storytelling.
"What the NFB is doing in Canada is taking a leadership role in encouraging transmedia by supporting projects like Highrise to be a showcase for what's possible with cross-platform story-telling," Ondine said.
Check out Highrise at http://highrise.nfb.ca/onemillionthtower/1mt_no_webgl.php?alternate=ie&bandwidth=high