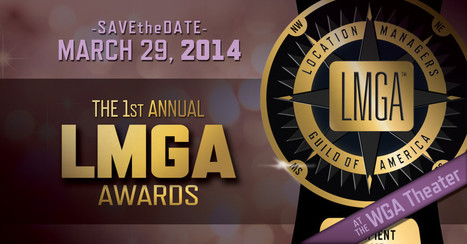 On Saturday, March 29, 2014 at the Writers Guild Theatre in Beverly Hills, the inaugural LMGA Awards will acknowledge Outstanding Achievement in Locations. We will recognize the creative contributions of Location Professionals, stressing our importance to the process of movie making. We are accepting domestic and international nominations for works that demonstrate the significance of locations in supporting character development and storyline.
Individual awards will be given to outstanding location professionals in feature films, TV programs and commercials. These accolades were created to honor location professionals who excel in their craft, and whose work is visually evident in the final product.
Additional awards will be given for outstanding film commission as well as to producers, studio or production company for outstanding location feature film or TV program.
Honorary Awards, given at the discretion of the LMGA Board of Directors, will include the Humanitarian, Life Time Achievement, and Eva Monley Award. Click on the digital version of the LMGA Compass to read why the remarkable Eva Monley inspired an award in her honor.
Via
iMOVIEi