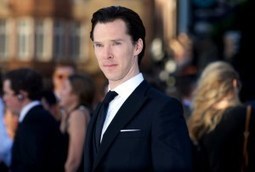 A slew of actors and filmmakers are headed to this year's Toronto International Film Festival.
The Toronto International Film Festival unveiled its guest list Tuesday and we all know TIFF is a star-studded affair, but this is nuts. Let's start with the actors.
Here's a (very) partial list of the thespians expected to swing by TIFF. Jennifer Aniston, Fanny Ardant, Jay Baruchel, Jennifer Beals, Annette Bening, Juliette Binoche, Pierce Brosnan, Sandra Bullock, Jessica Chastain, Toni Collette, Marion Cotillard, Benedict Cumberbatch, Michael Fassbender, Colin Firth, James Franco (who's shooting the new Wim Wenders film Every Thing Will Be Fine in Montreal right now), Brendan Gleeson, Jake Gyllenhaal, Rebecca Hall, Emily Hampshire, Isabelle Huppert, Hugh Jackman, Scarlett Johansson, Nicole Kidman, Liam Neeson, Thandie Newton, Clive Owen, Gordon Pinsent, Alan Rickman, Julia Roberts, Saoirse Ronan, Lea Seydoux, Mary Walsh, Emily Watson, Olivia Wilde, Owen Wilson, Kate Winslet, and Reese Witherspoon.
Via
Tee Poulson