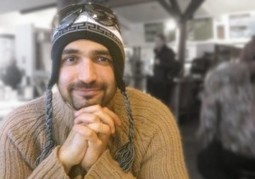 While documentary films have come a long way since 2004 when Michael Moore's Fahrenheit 9/11 became the highest-grossing documentary of all time, paving the way for feature documentaries to carry box-office clout, they still have limited theatrical release and struggle to find homes on network television. Video on demand and streaming have increased documentaries' exposure and allowed for audiences outside of large cities and the film festival circuit to discover them, but still, it is always an uphill battle.
And, because they're often funded through grants or the pure sweat and tears of filmmakers, partnering with companies like HBO, Showtime, ITVS, PBS or Hollywood distributors can come as a welcome financial boost for the filmmaker as well as increase a film's audience.
But those are pretty traditional routes. An emerging avenue for documentary filmmakers to reach new audiences -- and funds -- is through Transmedia Storytelling. Transmedia Storytelling is the practice of telling a single story with multiple platforms and formats, often using digital tools. Often shortened to simply Transmedia, it can allow documentary filmmakers to not only reach new audiences, but also to create unique educational components to enhance their film's message and provide ways to partner with companies and brands, which can mean welcome financial relief to lighten the burden of the high cost of filmmaking.
Via
Gregg Morris