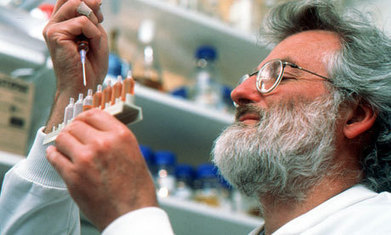 Penny Bailey, a top science writer, answers questions about her craft. Read the full article to find out her answers to these questions:
- What makes a good science story?
- How do you choose your opening line?
- How do you get the best out of an interviewee?
- How do you use metaphors and analogies in a story?
- What do you leave out of your stories?
- How do you stay objective and balanced as a writer? Should you?
- What's the biggest potential pitfall when writing about science?
Via
Kim Zinke (aka Gimli Goose)