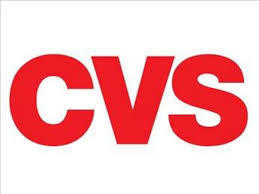 Intermediate/ Excerpt...
"We've gone through a real transition. In the seven years I've been here, we've moved from being more of an Advertising and Promotions department to really being an Insights to Action function.. That changes your focus substantially. But of course we still do the advertising, marketing and promotional accountability, that's our functional expertise… We've reduced degree of traditional advertising that we've done. Because we've found, and maybe it stems from our advertising roots. Advertising is about frequency and reach. Well, we have 35 million people coming into stores every week. Tens of millions with our mail-order pharmacy and with our prescription benefit management. So if you monetized, if you put into traditional advertising terms, all of those are exposures or impressions. The media in our operating environment is thousands of stores, hundreds of thousands of people, serving millions of customers, creating billions of interactions. It's very large numbers and we've decided to harness the energy of the marketing team in collaboration with IT, Store Operations and Digital."
This is groundbreaking in two ways. First, CVS is shifting focus away from awareness and acquisition towards the customer experience and retention. Second, Price acknowledges that it involves working across the organization to accomplish marketing goals. Marketing is no longer a silo-based function.
____________________________________________________
► FREE: AgileContent™ delivers more quality content to your market! Get your FREE 14 Day Trial NOW!: http://goo.gl/rzeg79. No credit card required!
► Receive a FREE daily summary of The Marketing Technology Alert directly to your inbox. To subscribe, please go to http://ineomarketing.com/About_The_MAR_Sub.html (your privacy is protected).
Via
marketingIO