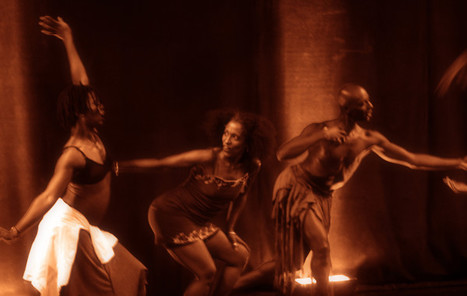 The dovetailing between creativity and technology.... check article for more great images!
Participant - Victor Arnez on http://facebook.com/DanceHackIt wall
This was a surreal experience for me. To see people thousands of miles apart (Gambia west Africa, St. Lucia, Caribbean & Vermont, USA) all rocking to the same beat generated from L.I.U. in Brooklyn. As I watch each location I felt the spirit of their movements present and mingling with the spirits of the live dancers in front of me at L.I.U. The spirits were strong, at times overwhelming for me. It touched the dancer within the soul of this body I have.
Thanks Bonnie; Thanks Marlies; Ron and thanks all of you wonderful dancers, and crew.
All images property of woomenmoves.com & dancehackit.com & fiftheye.com & "Salvaged Styles" wardrobe by Melissa Lockwod Credit: Andrew Cohen-the inaugural Dancehackit was Part of Brooklyn Fashion Film Festival!