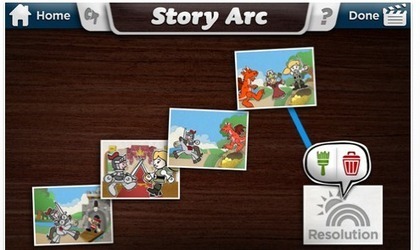 Many educators and parents are searching for apps that provide the best environment for learning to take place. Generally, this means apps that deliver meaningful content with an in-depth experience incorporating discovery and challenge. These apps are often "free-play" or "choice-filled" games which encourage kids to engage in their own learning. They have activities designed to support the child as they progress and master tasks.
However, a lot of apps don't fit this ideal. They don't offer children independent choices and they stay on the surface of educational subjects instead of diving into deep thinking. What about these apps? Is there value in them too or should we encourage people not to use them?
Just because we have an ideal doesn't mean there isn't value in the other experiences. To help me make sense of the different kinds of apps I have reviewed and the different values they offer, I created 10 overlapping categories. Sounds like a lot? It is. It gets even more complicated because many apps fit into two or three different categories. There are just so many different kinds of educational apps. We would be remiss to overlook how each gives something a little different to a child's learning experience ...
Via
Carisa Kluver