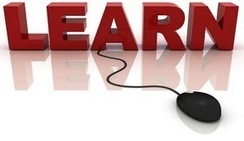 Summary of Bersin's findings from looking at high-impact learning organizations.
Here are some of the newer findings -- from the article:
"Today's learning organization deals with amazing amounts of content: self-authored, professionally developed and that which is developed in-house. High-performing organizations understand how to curate content, create standards, tag and categorize content. Again, being able to build good content is not enough."
"They understand how to build simulations, game-like training and videos, or they know enough to direct a vendor to do it well. Video today is what HTML and Flash were five years ago — a must-have capability in learning and development."
Via
Katherine Stevens