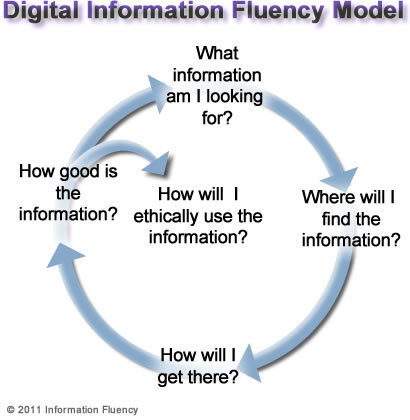 I began working at the Illinois Mathematics and Science Academy as a full time curriculum developer and online education specialist in 2011. I was IMSA's first full time telecommuting employee.
I worked with Dr. David Barr on the 21st Century Information Fluency Project. This remains one of the most satisfying experiences of my life.
I was part of a small team that worked to create teaching materials to help librarians, educational technologists, classroom teachers, parents and students gain information fluency skills.
When our project grant came to an end in 2008, IMSA graciously allowed Dr. Carl Heine and me to acquire the intellectual property rights to our research.
Our website has been through many iterations. It remains online to this day as we continue to evolve our work.
Via
Dennis T OConnor