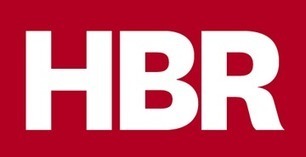 This piece was written by Roberto Verganti for Harvard Business Review
I selected it because I thought the insights were right on the money.
Excerpt:
"You probably think that the barriers to innovation are negative elements of your organization — that is, the wrong people, behaviors, and processes"
Here's what caught my attention:
**Myths are pernicious barriers to innovation because they are so deeply and silently embedded in an organization that they almost hypnotize it
. I've been recently inspired by I miti del nostro tempo (The Myths of Our Time), a book by the Italian philosopher Umberto Galimberti.
He says that "myths are ideas that own and govern us by means that are not logical but psychological, and therefore are rooted in the depths of our soul.
**These are ideas that we have mythologized because they give no problems, they facilitate judgment; in a word, they reassure us.
"Galimberti talks of individuals. But the same dynamics happen in organizations.
What's the remedy? Galimberti's advice is that because "myths prevent us from deeply understanding the world ... we must therefore put our myths under critical scrutiny..."
Selected by Jan Gordon "Exploring Change Through Ongoing Discussions"
Read full article here: [http://bit.ly/KpjFi]