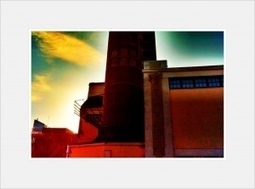 This thought-provoking piece was written by Esko Kilpi
Intro:
"It is time to change the way we think about organizations. It is not about hierarchies vs. networks, but about a much deeper change.
"The way in which companies organize themselves and define their internal boundaries has been essentially determined by the way in which people are planned to communicate and information is designed...
Here's an excerpt that sums up the essence of this very important piece on organizational change
"Gregory Bateson wrote: "information is a difference which makes a difference". Information is the energy of organizing. When information is transparent to everybody, people can organize effectively around changes and differences, around customers, new technologies and competitors."
**What we still have not understood is that people need to have access to information that no one could predict they would want to know. Even they themselves did not know they needed it – before they needed it. Thus, the organization can never be fully planned in advance.
**When information is transparent, different people see differently
**The context matters more than ever. The easier access people have to one another and to (different) information, the more possibilities there are.
Selected by Jan Gordon covering "Exploring Change Through Ongoing Discussions"
Read full article here: [http://bit.ly/LniGEb]