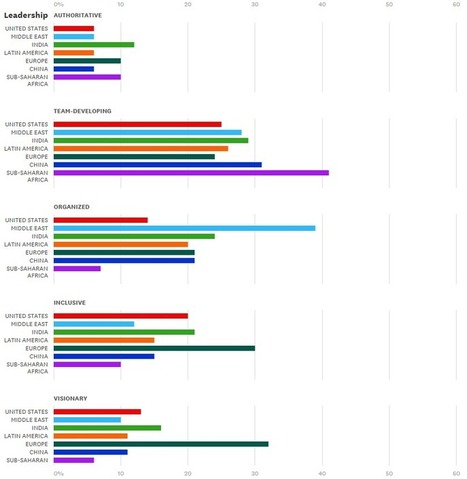 Have you ever had difficulty working with people from different cultures? If so, this article from the Harvard Business Review might explain why.

By analysing reports on 1,500 senior executives, Gurnek Bains, from leadership consultancy YSC, was able to reveal their strengths and weaknesses. His team divided the data across regions and into different categories.

As globalization continues apace, emotional intelligence about different cultures and practices is key. To lead a global team, technical knowledge and industry awareness is not enough: cross-cultural understanding is a must.
Via
David Hain