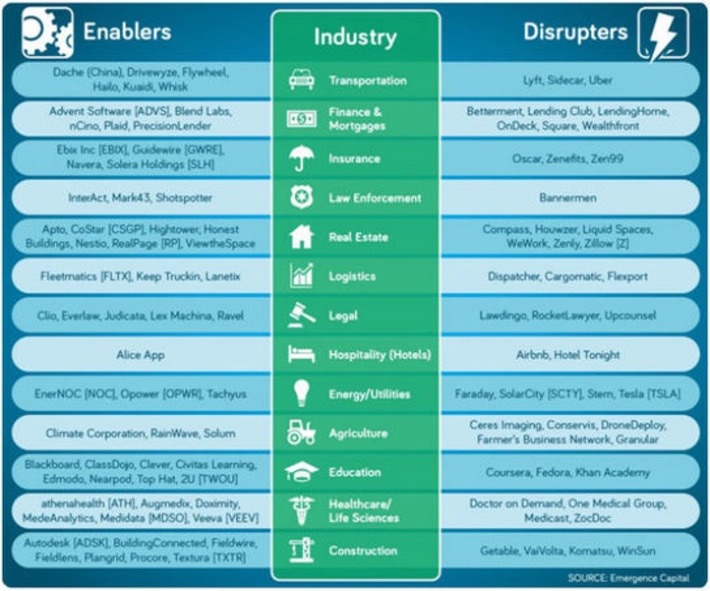 Uber, Lending Club, and Airbnb have all upended long-standing, traditional business models, replacing them with cloud-enabled marketplaces, and making headlines in the process.
With so many disruptors on the horizon, it's important to ask if today's leaders will be marginalized. Accepting the status quo just won't cut it for most industries. Within 2-5 years the current leaders will need to choose between being disrupted or enabled.
They can work with the enablers to build a better offering for customers, or they run the risk that industry-specific technology companies bypass the incumbents and go directly to consumers.