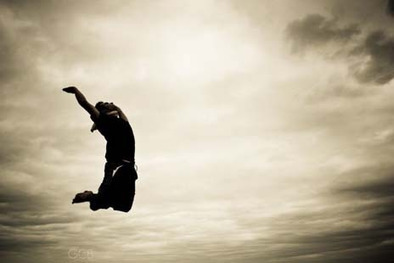 First we make our habits, then our habits make us. Charles C. Noble
It's not unusual for intelligent people to get themselves stuck in a deep rut in life. By rut, I mean a somewhat extended period of time flooded with low motivation, poor moods, negative thinking patterns, and little or no productivity.
A rut like this can be extremely difficult to get out of. I've been there several times, so I know that rediscovering productivity and finding the motivation to delve into anything even remotely challenging can seem nearly impossible. However, we must eventually come to our senses and realize that there's no point in going through life feeling unmotivated, tired, stressed out, and unhealthy. Misery is, after all, a choice.
Escaping the bounds of a deeply-grooved rut requires nothing more than some willpower, a good plan, and the resolve to take immediate action. Most ruts are caused by a lack of self-care – for example, little to no exercise, sub-par nutrition, zero personal reflection, insufficient sleep, etc.
Read more: http://www.marcandangel.com/2009/07/27/how-to-save-you-from-yourself/
Via
Martin Gysler