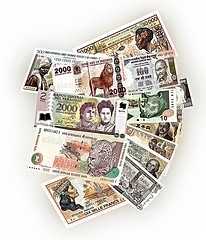 These days, pharma companies are facing big challenges to their bottom lines.
... with pharmaceutical companies continuing to pay record civil and criminal fines in the U.S. for illegal marketing practices, recent scrutiny of similar practices abroad raises questions as to whether pharma has simply exported its fraudulent marketing playbook to Europe, Asia, the Middle East and elsewhere.
Those sales and marketing tactics are bad news for patients around the world, as financial inducements and bribes should not be permitted to corrupt medical treatment decisions.
Via
Sepp Hasslberger