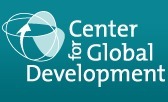 UNITAID: maybe you've heard of it, or maybe not. Launched in 2006, UNITAID has lived in the shadow of its older and bigger global-health siblings (the Global Fund, GAVI, and PEPFAR, to name a few).
Perhaps due to its relative obscurity and late entry to a crowded global-health field, UNITAID has proactively worked to differentiate itself through a focus on commodities, market shaping, novel funding sources, and innovation. To wit, UNITAID's stated mission is "to contribute to scale up access to treatment for HIV/AIDS, malaria and tuberculosis for the people in developing countries by leveraging price reductions of quality drugs and diagnostics, which currently are unaffordable for most developing countries, and to accelerate the pace at which they are made available."
But today, as UNITAID celebrates its sixth birthday (happy birthday UNITAID!), it stands at a potential crossroads....