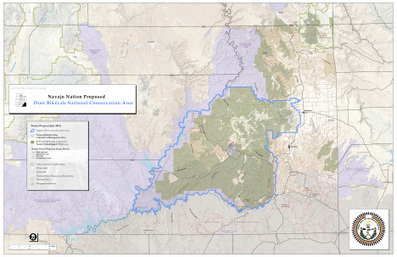 FRISCO — A coalition of Native Americans say they're "concerned at the lack of involvement of Tribes" in the current efforts to create a protective designation for the Bear's Ear area in southeastern Utah's San Juan County. The Native Americans say that, despite two years of dialogue with local stakeholders, San Juan County officials have failed to "reach out to, consult, and respond to feedback from Tribes within or outside of Utah."

The concerns were expressed in an Aug. 5 letter from Diné Bikéyah — the Bears Ears Inter-Tribal Coalition — to Utah congressmen Rob Bishop and Jason Chaffetz, and highlights the complex tangle of issues surrounding several different land-protection proposals for the area, with some Native American tribes seeking a federal designation, while the strong local-control movement in Utah explores different alternatives.

The Salt Lake Tribune explained some of the maneuvering in an April 19 story, describing how the area is culturally important to nearly all Native Americans in the region.