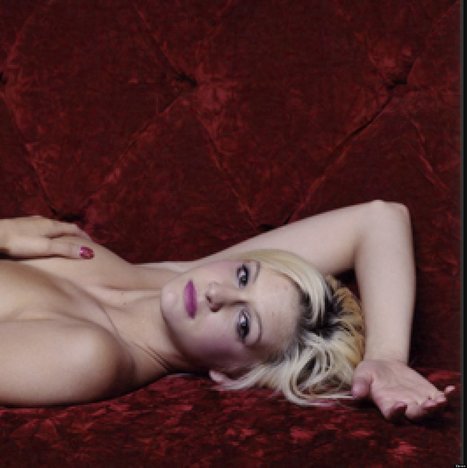 Madam Kitty's Cathouse, Moonlite Bunnyranch, Shady Lady's -- these are sites where ideas of currency, beauty, respect, sexuality, dreams and rewards are constantly on the surface.
Photographer Jane Hilton visited her first brothel in 1998 and was later commissioned by BBC to create documentaries exploring Nevada's red light district. She brought her film camera along for the ride. A new exhibition entitled "Precious" presents unsettling portraits of the women Hilton encountered, presented nude in their place of work.
The photographs, taken with a plate camera over the course of hours, offer a more intimate view of Hilton's subjects, hinting at their weaknesses and fears while still laying bare their bodies. Their poses range from seductive to proud to hopeful, often conveying multiple and contradictory emotions at once.
Hilton is far from the first photographer to peek into the brothel's taboo territory. Check out the work of Marc McAndrews and Zana Briski for different interpretations of this dark theme.
"Precious" runs until May 25 at Eleven Fine Art in London. See a preview below, but be warned: these images are NSFW.