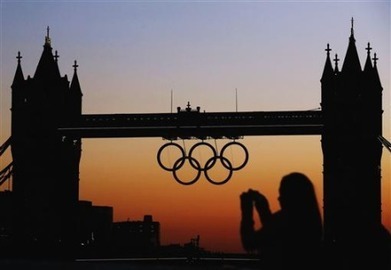 Fears that the Olympic Games would create a surge in sex trafficking were unfounded - expert...
Media reports predicting that London would be overrun by women trafficked to Britain to service spectators with sex during the Olympics reinforced negative stereotypes and diminished the complexity of trafficking, an expert said.
Georgina Perry, who manages Open Doors, a service for sex workers in London, said fears the Olympic Games would create a surge in sex trafficking were unfounded. The hype around this issue also drove vulnerable sex workers from health care services out of fear they would be treated as criminals, putting them at risk, she added.
Although London's Met Police are investigating one case of trafficking for sexual exploitation linked to the Olympics, there was no rise in trafficking directly connected to the event, Laura Godman, a spokeswoman for the Met Police, said.
"It remains our duty and intent to prepare for any occasion which may instigate or facilitate trafficking," Godman told TrustLaw. "Trafficking for sexual exploitation - or any other purpose - is difficult to measure, not only because of the way in which victims are trafficked and exploited but because quite often the victims do not realise that they are being trafficked, or that the life they have been coerced into is not normal."
In October, Open Doors published a survey of 100 sex workers, which showed that 93 percent of them did not come to London specifically seeking Olympic trade and 58 percent of them reported having fewer customers during the Olympics.
In an interview with TrustLaw, Open Door's Perry talked about sex trafficking and the myth that sporting events causes it to increase, among other topics...