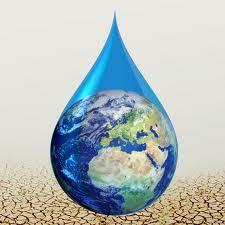 EcoEarth.Info is a portal and search engine that promotes environmental sustainability public policy; including climate, forests, water and oceans.
Dr. Glen Barry, Ocober 20, 2013
The natural Earth is a marvel – a complex coupling of species within ecosystems, whereby life begets life....
...
Ecosystems make Earth habitable, providing water, food, air, shelter, and more – everything that we need and desire to live well. In naturally evolved ecosystems, from genes to individual organisms and species, to ecosystems and everything else in between, each living being present fulfills a niche which sustains itself, its neighbors, and the whole.
Humankind's demand for resources and growth overwhelms nature, our steady diminishment of ecosystems abruptly changes climate, and this is collapsing the biosphere. Global ecosystems – water, air, food, forests, oceans, wetlands, and more – are collapsing and dying under the burden of human industrial and population growth.... http://www.ecoearth.info/blog/2013/10/essay_ecology_is_the_meaning_o.asp
Guardian, November 27, 2013
-▶ PUTTING A PRICE ON NATURE WOULD BE DISASTROUS http://www.theguardian.com/global-development/poverty-matters/2013/nov/27/price-nature-markets-natural-capital
Common Dreams, Joseph Stiglitz
▶ THE INSANITY OF OUR FOOD POLICY http://www.commondreams.org/view/2013/11/17-3
Our Finite World, October 31, 2013
▶ SUSTAINABILITY: HOW HUMANS' ECONOMY DIFFERS FROM NATURES' http://ourfiniteworld.com/2013/10/31/sustainability-how-humans-economy-differs-from-natures/
▶ WHY THE ECONOMY NEEDS NATURE http://sco.lt/6WP6On
▶ ECO-SPIRITUALITY: TOWARDS A VALUES-BASED ECONOMIC STRUCTURE http://sco.lt/7tcgQj
▶ BRINGING NATURE BACK INTO YOUR LIFE -- AND THE WORK PLACE http://sco.lt/5ih73J
▶ WHY CHOOSING NATURE WILL ONLY ADVANCE HUMAN SOCIETIES http://sco.lt/6odAoL
▶ WEB-OF-LIFE UNRAVELLING - HEALTHY ECOSYSTEMS VITAL FOR ALL PLANETARY LIFE http://sco.lt/8idD7J
▶ENOUGHNESS : WESTERN THOUGHT vs INDIGENOUS PHILOSOPHY http://sco.lt/6EFbPt
VIDEO
▶ "ENOUGHNESS: RESTORING BALANCE TO THE ECONOMY http://sco.lt/55TwvJ
Treehugger, October 21, 2013
▶ CAN TRANSITION TOWNS HELP CREATE A NEW ECONOMY http://www.treehugger.com/economics/transition-towns-new-economy.html
▶ VIDEO http://www.youtube.com/watch?v=XKN3RLkEGfM#t=106
▶ THE NEW COOPERATIVE WAY TO A FLOURISHING FUTURE: SELF-SUFFICIENT COMMUNITIES - AN ALTERNATIVE TO CAPITALISM http://sco.lt/80kwjZ
▶ THE CIRCULAR ECONOMY: COULD IT PRESENT A NEW WAY OF DOING BUSINESS? http://sco.lt/6VI4aP
▶ THE CRISIS OF CIVILISATION IS AN UNPRECEDENTED OPPORTUNITY: BUSINESS-AS-USUAL IS NOT SUSTAINABLE http://sco.lt/8wpytt
WATCH
"THE STORY OF SOLUTIONS"
Latest from Annie Leonard's "Story of Stuff"
Resolving the "Game of More"
http://www.youtube.com/watch?v=cpkRvc-sOKk
February 20, 2013 Guardian Sustainable Business
THICH NHAT HANH:
▶ BEYOND ENVIRONMENT: FALLING BACK IN LOVE WITH MOTHER EARTH http://www.guardian.co.uk/sustainable-business/zen-thich-naht-hanh-buddhidm-business-values?intcmp=239
VIDEO
September 5, 2013 Treehugger
▶ UNTIL WE GRIEVE, WE'LL NEVER PROTECT THE EARTH
We'll protect what we fall in love with, that's the premise behind this video on the stunning beauty of pollination.
http://www.treehugger.com/endangered-species/until-we-grieve-well-never-protect-earth.html
26 August 2010 Guardian - Living Our Values
THICH NHAT HAHN:
▶ ZEN AND THE ART OF PROTECTING THE PLANET: In Rare Interview with zen buddhist master Thay warns of the threat to civilisation from climate change and the spiritual revival that is needed to avert catastrophe http://www.theguardian.com/sustainability/environment-zen-buddhism-sustainability
Jan 21, 2013 Guardian Sustainable Business
THICH NHAT HANH:
▶ ONLY LOVE CAN SAVE US FROM CLIMATE CHANGE
Leading spiritual teacher Thay suggests that our search for fame, wealth, power and sexual gratification provides the perfect refuge for people to hide from the truth about the many challenges facing the world. Worse still, our addiction to material goods and a hectic lifestyle provides only a temporary plaster for gaping emotional and spiritual wounds, which only drives greater loneliness and unhappiness..... http://www.guardian.co.uk/sustainable-business/zen-master-thich-nhat-hanh-love-climate-change
March 23, 3012 - The Ecologist
THICH NHAT HANH
▶ MAYBE IN 100 YEARS THERE WILL BE NO MORE HUMANS ON THE PLANET http://www.scoop.it/t/environmental-and-human-health/p/1474669518/thich-nhat-hanh-maybe-in-100-years-there-will-be-no-more-humans-on-the-planet-the-ecologist
▶ BLOG -----AN URGENT MEMO TO THE WORLD http://ow.ly/n97Vf
SEE:
▶▶ Biodiversity IS Life – #Conservation #Ecosystems #Wildlife #Rivers #Forests #Environment by @pdjmoo http://sco.lt/8D8NuL
▶▶ OUR OCEANS NEED US by @pdjmoo http://sco.lt/6wow1R
▶▶ CLIMATE CHANGE WILL IMPACT US ALL by @pdjmoo http://sco.lt/7Myakz
WATCH
▶ FILM: ***"HOME"
An Exquisite Dedication To the Stewards of Our Planet
http://thenaturaleye.wordpress.com/2011/03/26/home-an-exquisite-story-of-our-world/
Via
pdjmoo