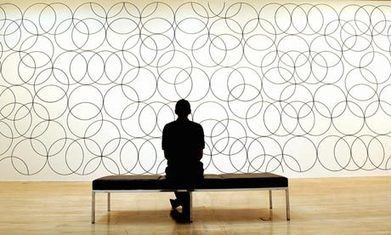 Guardian Sustainable Business, September 25, 2013
Look closely at the challenges facing our world and the circular economy makes business sense.
Companies are turning to a new model of sustainable business in an effort to reduce their dependence on finite resources...
The sense that our planet is running out of the minerals, metals and organic matter required to sustain its rising human population has helped to fashion a new concept for our times: the circular economy. At its core is the argument that the old, linear model of conducting business – extraction, consumption and waste – is past its sell-by date...http://www.theguardian.com/sustainable-business/circular-economy-new-way-doing-business
CHECK OUT THE GUARDIAN'S NEW "CIRCULAR ECONOMY HUB"
http://www.theguardian.com/sustainable-business/circular-economy
TWITTER LIST: TOP 10 TWEETERS ON THE CIRCULAR ECONOMY http://www.theguardian.com/sustainable-business/twitter-list-top-10-circular-economy
International Institute for Environment and Development, March 18, 2013
FOUR ACTIONS TO REDUCE THE 'FOREST FOOTPRINT' OF COMMODITIES http://www.iied.org/four-actions-reduce-forest-footprint-commodities
Mongabay, December 10, 2013
-▶ AVERAGE AMERICAN CONSUMES 50,000 POUNDS OF RAW MATERIALS ANNUALLY FOR THE STUFF THEY BUY http://news.mongabay.com/2013/1210-dimitrova-raw-materials.html
Guardian Sustainable Business, January 31, 2012
A CIRCULAR ECONOMY TACKLES THE ROOT PROBLEMS OF OVERCONSUMPTION http://www.theguardian.com/sustainable-business/circular-economy-business-models
January 17, 2013 YES Magazine
RELIGION, SCIENCE AND SPIRIT: A SACRED STORY OF OUR TIME. Humanity's current behavior threatens Earth's capacity to support life and relegates more than a billion people to lives of destitution http://sco.lt/8rb8DZ
THE WORLD IS SITTING ON A CONSUMPTION TIME BOMB http://sco.lt/7sR3eT
A CULTURE SEPARATED FROM NATURE CANNOT SURVIVE: BANKRUPTING NATURE http://sco.lt/7HFVYH
ECONOMIC SUCCESS ALONE IS NOT ENOUGH TO IMPROVE OUR WELL BEING http://sco.lt/7J7VnF
WHY GOOGLE AND SONY ARE TURNING TO NATURE TO INSPIRE THEIR LEADERS. The Wisdom of Zen Master Thich Nhat Hanh http://sco.lt/81MvkP
-- WATCH --
"HOME"
An Exquisite Story of Our Planet
http://thenaturaleye.wordpress.com/2011/03/26/home-an-exquisite-story-of-our-world/
WATCH
"THE STORY OF SOLUTIONS"
Latest from Annie Leonard's "Story of Stuff"
Resolving the "Game of More"
http://www.youtube.com/watch?v=cpkRvc-sOKk