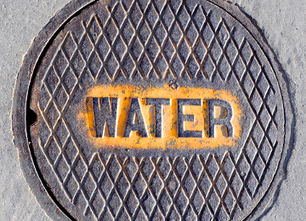 July 3, 2013 EcoWatch
-▶ THE PRIVATIZING OF PUBLIC WATER
Throughout the meeting, a misleading notion was continually raised that using private capital to fund water systems somehow constitutes an innovative approach to financing. This couldn't be further from the truth.... http://ecowatch.com/2013/will-public-water-be-privatized/
Truthout, December 11, 2013
-▶ WHEN OUTSOURCING PUBLIC SERVICES TO PRIVATE COMPANIES GOES WRONG http://truth-out.org/news/item/20546-when-outsourcing-public-services-to-private-companies-goes-wrong
UNDP, December 09, 2013
-▶ ANTI-CORRUPTION: Corruption undermines human development and democracy. It reduces access to public services by diverting public resources for private gain. When public money is stolen for private gain, it means fewer resources to build schools, hospitals, roads and water treatment facilities. When foreign aid is diverted into private bank accounts, major infrastructure projects come to a halt. Corruption enables fake or substandard medicines to be dumped on the market, and hazardous waste to be dumped in landfill sites and in oceans. The vulnerable suffer first and worst." http://www.undp.org/content/undp/en/home/ourwork/democraticgovernance/focus_areas/focus_anti-corruption/
▶ EXPLOSIVE REPORT:
'ALEC' PROVIDE CORPORATIONS AND STATE LEGISLATURES PLATFORM FOR US-WIDE ASSAULT ON EDUCATION, HEALTHCARE, INCOME TAX AND ENVIRONMENT
Conservative groups and State Legislatures across the US are planning a co-ordinated assault against public sector rights and services in the key areas of education, healthcare, income tax, workers' compensation and the environment, documents obtained by the Guardian reveal. http://sco.lt/6dyHEf
Truthout, November 30, 2013
-▶ PRIVATIZATION AND THE AFFORDABLE CARE ACT http://truth-out.org/news/item/20126-privatization-and-the-affordable-care-act
Alternet, October 22, 2012
-▶ SIX REASONS PRIVATIZATION OFTEN ENDS IN DISASTER http://www.alternet.org/civil-liberties/6-reasons-privatization-often-ends-disaster?akid=11062.237541.q0ywcF&rd=1&src=newsletter912615&t=9
TruthOut, October 18, 2013
-▶ FOOD STAMP OUTAGE HIGHLIGHTS PROBLEMS WITH PRIVATIZATION OF PUBLIC SERVICES http://truth-out.org/news/item/19481-food-stamp-outage-highlights-problems-with-privatization-of-public-services
Truthout, December 11, 2013
-▶ HOW WALL STREET POWER BROKERS ARE DESIGNING THE FUTURE OF PUBLIC EDUCATION AS A MONEY-MAKING MACHINE http://truth-out.org/opinion/item/20567-how-wall-street-power-brokers-are-designing-the-future-of-public-education-as-a-money-making-machine
NationofChange, December 1, 2013
-▶ RECLAIMING PUBLIC EDUCATION FROM THE CORPORATIZING OF OUR SCHOOLS http://www.nationofchange.org/day-action-reclaim-public-education-1385917985
Too Much, October 5, 2013
-▶ AFTER THE SHUTDOWN, MAYBE A LITTLE EQUALITY? THE NO-MAN'S LAND BETWEEN THE PUBLIC AND PRIVATE SECTOR http://toomuchonline.org/after-the-shutdown-maybe-a-little-equality/
BBC News, November 3, 2013
-▶ IS THE TIDE TURNING AGAINST PRIVATISATION? GERMAN CALL TO 'UNDO' ENERGY PRIVATISATION AMID BERLIN VOTE http://www.bbc.co.uk/news/world-europe-24763311
Summit County, November 13, 2013
-▶ U.S. HOUSE GOP TRIES TO HEIST FEDERAL WATER RIGHTS - PRIVATIZING WATER http://summitcountyvoice.com/2013/11/13/house-gop-tries-to-heist-federal-water-rights/
The Guardian, October 30, 2013
- ▶ BLUE-GOLD INVESTING: COMMODIFICATION OF CRITICAL WATER MAY OUT-PRICE THE POOR http://www.theguardian.com/sustainable-business/water-access-commodity-human-rights
-▶ THE CORPORATE TAKEOVER OF PUBLIC EDUCATION - A BILLION DOLLAR INDUSTRY AND THE TRILLION DOLLAR STUDENT LOAN SCANDAL http://sco.lt/5mVKiX
-▶ THE RISE OF THE BILLION DOLLAR PRIVATE PRISON INDUSTRIAL COMPLEX http://sco.lt/6bHg3N
-------------------------------------------------------------------
-- PUBLIC-PRIVATE PARTNERSHIPS -
Bank Watch
-▶ OVERPRICED AND UNDERWRITTEN: THE HIDDEN COST OF PUBLIC-PRIVATE PARTNERSHIPS http://bankwatch.org/public-private-partnerships
April 4, 3013 Rooflines
-▶ 6 REASONS TO BE WARY OF PUBLIC-PRIVATE PARTNERSHIPS http://www.rooflines.org/3173/6_reasons_to_be_wary_of_public-private_partnerships/
Canadian Centre for Policy Alternatives
-▶ THE PROBLEM WITH PUBLIC-PRIVATE PARTNERSHIPS
Economic Crisis Exposes the High Costs and Risks of P3s http://www.policyalternatives.ca/publications/monitor/problem-public-private-partnerships
July 1, 2013 Huffington Post Politics
-▶ PUBLIC INTEREST GROUP CHALLENGES PRIVATIZATION OF LOCAL, STATE GOVERNMENT SERVICES http://www.huffingtonpost.com/2013/07/01/afscme-public-interest-privatization_n_3530817.html
-▶ PRIVATIZATION OF PUBLIC SERVICES LIMITING ACCESS TO PUBLIC INFORMATION http://sco.lt/7Btkun
March 13, 2013 Governing - The States and Localities
-▶ WHEN PUBLIC-PRIVATE PARTNERSHIPS ARE A BAD IDEA http://www.governing.com/blogs/bfc/col-public-private-partnership-cincinnati-parking-lease.html
ANIMATED VIDEO
-▶ 'OUTSOURCING AMERICA EXPOSED'
Across the country, for-profit companies are engaged in a hostile takeover of our schools, roads, prisons, drinking water — even government itself. In this animated video created by Mark Fiore for the Center for Media and Democracy's "Outsourcing America Exposed" project, Outsourcing Eddie shows us the many ways in which America is for sale... http://billmoyers.com/2013/09/30/outsourcing-america-exposed/
Common Dreams, September 17, 2012
-▶ FIVE LOOMING CURSES OF PRIVATIZATION -
SELLING OFF OUR COMMONS - THE PRIVATE/PUBLIC PARTNERSHIP FACADE http://www.commondreams.org/view/2012/09/17-0
Common Dreams, August 13, 2012
-▶ FIVE WAYS PRIVATIZATION DEGRADES AMERICA http://www.commondreams.org/view/2012/08/13-1
Alternet, March 10, 2013
-▶ 5 WAYS PRIVATIZATION IS POISONING AMERICA http://www.alternet.org/economy/5-ways-privatization-poisoning-america
Alertnet, September 29, 2013
-▶ 5 INDUSTRIES THAT ARE MERCILESSLY ROBBING THE AMERICAN PEOPLE http://www.alternet.org/economy/5-industries-are-mercilessly-robbing-american-people
-▶ THE COMMONS -▶
September 13, 2013 CSRWire Talkback, Francesca Rheannon
-▶ THE TRAGEDY OF THE MARKET, THE PROMISE OF THE COMMONS http://www.csrwire.com/blog/posts/1013-the-tragedy-of-the-market-the-promise-of-the-commons
June 3, 2013 Forest News
-▶ Q&A: WHO OWNS THE RIGHTS TO THE WORLD/S COMMON RESOURCES? http://blog.cifor.org/16672/qa-who-owns-the-rights-to-the-worlds-common-resources/#.Ub6-u-swOic
CSRwire Talkback -
-▶ OUR INVISIBLE ECOLOGICAL COMMONS http://csrwiretalkback.tumblr.com/post/2147520326/our-invisible-ecological-commons
Guardian, November 27, 2013
-▶ PUTTING A PRICE ON NATURE WOULD BE DISASTROUS http://www.theguardian.com/global-development/poverty-matters/2013/nov/27/price-nature-markets-natural-capital
-▶ THE DARK SIDE OF THE 'GREEN ECONOMY' - THE WHOLESALE PRIVATIZATION OF NATURE http://sco.lt/7hix0r
YES Magazine, March 16, 2012
-▶ THE STORY OF THE COMMONS: INTERVIEW WITH ANNIE LEONARD http://www.yesmagazine.org/happiness/the-story-of-the-commons
August 7, 2013 Project Syndicate, Brahma Chellaney
-▶ THE BATTLE FOR WATER http://www.project-syndicate.org/commentary/why-water-is-becoming-the-new-oil-by-brahma-chellaney
FILM
The Story - BOTTLED LIFE –
-▶ The Truth about Nestlé's Business with Water (Documentary) http://sco.lt/5pAmtl
August 3, 2013 Guardian
-▶ THE WATER COMPANIES AND THE FOUL STENCH OF EXPLOITATION: The privatisation of water is a story of greed, incompetence and fleecing the public http://www.theguardian.com/commentisfree/2013/aug/03/water-industry-exploitation-pollution
-▶ WATER IN THE ANTHROPOCENE - THE WATER CRISIS AND PRIVATIZATION http://sco.lt/8eupSj
Truthout, November 29, 2012
-▶ THE PRIVATIZATION OF US FOREIGN POLICY:
Lobbying for foreign interests is a half billion dollar industry in the U.S. http://truth-out.org/news/item/13031-the-privatization-of-us-foreign-policy-an-interview-with-the-author-of-the-foreign-policy-auction
WATCH
-▶ "LIFE AND DEATH IN FOR-PROFIT ASSISTED LIVING"
FRONTLINE PBS INVESTIGATION
http://www.pbs.org/wgbh/pages/frontline/life-and-death-in-assisted-
living/
ABC Australia, September 25, 2013
TOKYO STORY: SHORT FILM
-▶ THE CLASSIC FILM SHOWING HOW TO AGE GRACEFULLY WHEN CHILDREN STOP CARING http://www.abc.net.au/radionational/programs/finalcut/4978600
▶ SLEEPWALKING TO EXTINCTION: CAPITALISM AND THE CONSUMER ECONOMY http://sco.lt/9EPNkf