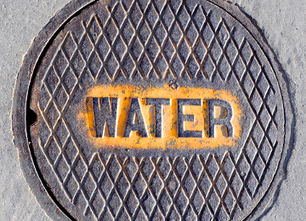 Naked Capitalism, January 3, 1014
▶ NEW REPORT HOW OUTSOURCING STATE AND LOCAL GOVERNMENT SERVICES IS ABOUT LOOTING http://www.nakedcapitalism.com/2014/01/quelle-surprise-new-report-show-outsourcing-government-services-looting.html
OpenDemocracy, March 06, 2014
▶ FAIL AND PROSPER: HOW PRIVATISATION REALLY WORKS http://www.opendemocracy.net/ourkingdom/clare-sambrook/fail-and-prosper-how-privatisation-really-works#comment-1324203888
Guardian April 08, 2014, George Monbiot
-▶ HOW HAVE THESE CORPORATIONS COLONIZED OUR PUBLIC LIFE? Power is shifting: to places in which we have no voice or vote. Domestic policies are forged by special advisers and spin doctors, by panels and advisory committees stuffed with lobbyists http://www.theguardian.com/commentisfree/2014/apr/08/corporations-public-life-unilever

PND Philanthropy Digest, March 18, 2014
-▶ BILLIONAIRES PRIVATIZING U.S. SCIENTIFIC RESEARCH: "The practice of science in the twenty-first century is becoming shaped less by national priorities or by peer-review groups and more by the particular preferences of individuals with huge amounts of money." http://philanthropynewsdigest.org/news/billionaires-privatizing-u.s.-scientific-research
The Guardian, March 12, 2014
-▶ THE TRUTH ABOUT LOBBYING: 10 WAYS BUSINESS CONTROLS GOVERNMENTS. Whether facing down a threat to profits from a corporate tax hike, or pushing for market opportunities – such as government privatisations – lobbying has become another way of making money. Here are the 10 key steps that lobbying businesses will follow to bend government to their will. http://www.theguardian.com/politics/2014/mar/12/lobbying-10-ways-corprations-influence-government
ANIMATED VIDEO
-▶ 'OUTSOURCING AMERICA EXPOSED'
Across the country, for-profit companies are engaged in a hostile takeover of our schools, roads, prisons, drinking water — even government itself. In this animated video created by Mark Fiore for the Center for Media and Democracy's "Outsourcing America Exposed" project, Outsourcing Eddie shows us the many ways in which America is for sale... http://billmoyers.com/2013/09/30/outsourcing-america-exposed/
Union Solidarity International, April 07, 2014
-▶ PRIVATISATION - YOU KNOW IT MAKES SENSE! https://usilive.org/privatisation-you-know-it-makes-sense/
Guardian, July 05, 2014
-▶ BRITAIN'S PRIVATE FINANCE INITIATIVE (PFI) IS A DEBT TIME BOMB AND WILL ULTIMATELY COST TAX PAYERS £300bn
"We're sitting on a PFI debt time bomb, and the sheer scale of the burden paints a seriously grim picture for the future of our public services." The 717 PFI contracts currently under way across the UK are funding new schools, hospitals and other public facilities with a total capital value of £54.7bn, but the overall ultimate cost will reach £301bn by the time they have been paid off over the coming decades. http://www.theguardian.com/politics/2012/jul/05/pfi-cost-300bn
WATER
PRIVATIZATION OF PUBLIC SERVICES
LIMITING ACCESS TO PUBLIC INFORMATION
August 3, 2013 Guardian
-▶ THE WATER COMPANIES AND THE FOUL STENCH OF EXPLOITATION: The privatisation of water is a story of greed, incompetence and fleecing the public http://www.theguardian.com/commentisfree/2013/aug/03/water-industry-exploitation-pollution
Bank Watch
-▶ OVERPRICED AND UNDERWRITTEN: THE HIDDEN COST OF PUBLIC-PRIVATE PARTNERSHIPS http://bankwatch.org/public-private-partnerships
Common Dreams, February 20, 2014
▶ CORPORATE FACES BEHIND PRIVATIZED PUBLIC SERVICES PAID BY YOUR TAX DOLLARS. America's Highest Paid Government Workers, a group of private corporate executives across the country have increasingly pushed for the privatization of public services while maneuvering high-paying contracts with the government "and then pay themselves and other executives eye-popping salaries with your tax dollars." http://www.commondreams.org/headline/2014/02/20-5
▶ FULL PDF REPORT: "EXPOSED: AMERICA'S HIGHEST PAID "GOVERNMENT" WORKERS http://www.prwatch.org/files/americas_highest_paid_government_workers.pdf
Moyers and Company,
December 12, 2013
▶ US GOVERNMENT PAYS CONTRACTORS TWICE AS MUCH AS CIVIL SERVANTS FOR THE SAME WORK - WITH YOUR TAX DOLLARS
http://billmoyers.com/2013/12/12/ripoff-us-government-pays-contractors-twice-as-much-as-civil-servants-for-the-same-work/
Truthout, January 15, 2014
▶ BANKRUPTING GOVERNMENTS SO PRIVATIZATION CAN MOVE IN . There is a gross imbalance of power and knowledge between private finance and contractors on one side of the deal and government officials who were elected to represent the public on the other side. http://www.truth-out.org/news/item/21132-infrastructure-101-the-evolution-of-building-big-things-part-2-adverse-events-and-privatization-consultants
PART 1 - ADVERSE EVENTS AND PRIVATIZATION CONSULTANTS
http://truth-out.org/news/item/21093-infrastructure-101-the-evolution-of-building-big-things-part-1
=======================
-▶ THE CORPORATE TAKEOVER OF PUBLIC EDUCATION - A BILLION DOLLAR INDUSTRY AND THE TRILLION DOLLAR STUDENT LOAN SCANDAL http://sco.lt/5mVKiX
-▶ PRIVATIZING PRISONS: THE RISE OF THE BILLION DOLLAR PRIVATE PRISON INDUSTRIAL COMPLEX http://sco.lt/6bHg3N
-▶ THE DARK SIDE OF THE 'GREEN ECONOMY' - THE WHOLESALE PRIVATIZATION OF NATURE http://sco.lt/7hix0r
▶ CORPORATIZING THE COMMONS: WATER FOR PROFIT http://sco.lt/90Imq9
Truthout, November 29, 2012
-▶ THE PRIVATIZATION OF US FOREIGN POLICY:
Lobbying for foreign interests is a half billion dollar industry in the U.S. http://truth-out.org/news/item/13031-the-privatization-of-us-foreign-policy-an-interview-with-the-author-of-the-foreign-policy-auction
VIDEO:
THE CHARITABLE-INDUSTRIAL COMPLEX - PETER BUFFET
-▶ THE DARK SIDE OF THE 'GREEN ECONOMY' - THE WHOLESALE PRIVATIZATION OF NATURE http://sco.lt/7hix0r
-▶ WALL STREET, CORPORATIONS BUYING UP AMERICAN, FOREIGN FARMLAND, THREATENING FUTURE OF U.S. AND WORLD AGRICULTURE http://sco.lt/8mcmbR
▶ FARM-AGEDDON -▶
No birds. No bees. Our countryside laid waste. And billions of animals that never see a blade of grass http://sco.lt/7ztQbB
======================
Liberal Beef, March 02, 2014
-▶ DISMANTLING THE POST OFFICE AND AMERICANA: CORPORATOCRACY http://liberalbeef.com/2014/03/02/dismantling-post-office-americana-corporatocracy/
Truthout, December 23, 2013
-▶ PRIVATE FEDERAL CONTRACTORS COST TAXPAYERS TWICE AS MUCH AS CIVIL SERVANTS http://truth-out.org/news/item/20811-private-federal-contractors-cost-taxpayers-twice-as-much-as-civil-servants
July 1, 2013 Huffington Post Politics
-▶ PUBLIC INTEREST GROUP CHALLENGES PRIVATIZATION OF LOCAL, STATE GOVERNMENT SERVICES http://www.huffingtonpost.com/2013/07/01/afscme-public-interest-privatization_n_3530817.html
Canadian Centre for Policy Alternatives
-▶ CANADA: THE PROBLEM WITH PUBLIC-PRIVATE PARTNERSHIPS
Economic Crisis Exposes the High Costs and Risks of P3s http://www.policyalternatives.ca/publications/monitor/problem-public-private-partnerships
Alertnet, September 29, 2013
-▶ 5 INDUSTRIES THAT ARE MERCILESSLY ROBBING THE AMERICAN PEOPLE http://www.alternet.org/economy/5-industries-are-mercilessly-robbing-american-people
September 13, 2013 CSRWire Talkback, Francesca Rheannon
-▶ THE TRAGEDY OF THE MARKET, THE PROMISE OF THE COMMONS http://www.csrwire.com/blog/posts/1013-the-tragedy-of-the-market-the-promise-of-the-commons
Sustainable Business, January 15, 2014
▶PRIVATIZATION OF WATER, FIRST ISSUE FOR EU CITIZENS INITIATIVE http://www.sustainablebusiness.com/index.cfm/go/news.display/id/25440
June 3, 2013 Forest News
-▶ WHO OWNS THE RIGHTS TO THE WORLD'S COMMON RESOURCES? http://blog.cifor.org/16672/qa-who-owns-the-rights-to-the-worlds-common-resources/#.Ub6-u-swOic
Common Dreams, September 17, 2012
-▶ FIVE LOOMING CURSES OF PRIVATIZATION -
SELLING OFF OUR COMMONS - THE PRIVATE/PUBLIC PARTNERSHIP FACADE http://www.commondreams.org/view/2012/09/17-0
Alternet, October 22, 2012
-▶ SIX REASONS PRIVATIZATION OFTEN ENDS IN DISASTER http://www.alternet.org/civil-liberties/6-reasons-privatization-often-ends-disaster?akid=11062.237541.q0ywcF&rd=1&src=newsletter912615&t=9
WATCH
"The Locust Effect"
Gary Haugen and Victor Boutros's "The Locust Effect: Why the End of Poverty Requires the End of Violence" focuses on the central role of violence in perpetuating poverty, and shows that if any headway is to be made, this issue has to become a top priority for policymakers. Simply put, if people aren't safe, nothing else matters. Shipping grain to the poor, helping them vote, or assisting their efforts to start a farm is irrelevant. Whatever material improvements we provide will simply wash away in the face of the corrupt police forces, out-of-control, armies, private militias, organized criminals, and — not least — failed justice systems that plague poor countries.... http://www.youtube.com/watch?v=JY0FRy4JLYo
▶ "The Locust Effect"
UNCOVERING THE HIDDEN PLAGUE THE WORLD HAS MISSED. Far below the headlines, a plague of hidden, everyday violence —
like rape, trafficking, and police brutality — is devastating the
developing world and undermining our efforts to end poverty. http://www.thelocusteffect.com/
UNDP, December 09, 2013
-▶ ANTI-CORRUPTION: Corruption undermines human development and democracy. It reduces access to public services by diverting public resources for private gain. When public money is stolen for private gain, it means fewer resources to build schools, hospitals, roads and water treatment facilities. When foreign aid is diverted into private bank accounts, major infrastructure projects come to a halt. Corruption enables fake or substandard medicines to be dumped on the market, and hazardous waste to be dumped in landfill sites and in oceans. The vulnerable suffer first and worst." http://www.undp.org/content/undp/en/home/ourwork/democraticgovernance/focus_areas/focus_anti-corruption/
TruthOut, October 18, 2013
-▶ FOOD STAMP OUTAGE HIGHLIGHTS PROBLEMS WITH PRIVATIZATION OF PUBLIC SERVICES http://truth-out.org/news/item/19481-food-stamp-outage-highlights-problems-with-privatization-of-public-services
Too Much, October 5, 2013
-▶ AFTER THE SHUTDOWN, MAYBE A LITTLE EQUALITY? THE NO-MAN'S LAND BETWEEN THE PUBLIC AND PRIVATE SECTOR http://toomuchonline.org/after-the-shutdown-maybe-a-little-equality/
April 4, 3013 Rooflines
-▶ 6 REASONS TO BE WARY OF PUBLIC-PRIVATE PARTNERSHIPS http://www.rooflines.org/3173/6_reasons_to_be_wary_of_public-private_partnerships/
March 13, 2013 Governing - The States and Localities
-▶ WHEN PUBLIC-PRIVATE PARTNERSHIPS ARE A BAD IDEA http://www.governing.com/blogs/bfc/col-public-private-partnership-cincinnati-parking-lease.html
Alternet, March 10, 2013
-▶ 5 WAYS PRIVATIZATION IS POISONING AMERICA http://www.alternet.org/economy/5-ways-privatization-poisoning-america
WATCH (56:27)
STEALING AFRICA: WHY POVERTY?
HOW MUCH PROFIT IS FAIR?
https://www.youtube.com/watch?v=WNYemuiAOfU
Common Dreams, August 13, 2012
-▶ FIVE WAYS PRIVATIZATION DEGRADES AMERICA http://www.commondreams.org/view/2012/08/13-1
Truthout, December 11, 2013
-▶ WHEN OUTSOURCING PUBLIC SERVICES TO PRIVATE COMPANIES GOES WRONG http://truth-out.org/news/item/20546-when-outsourcing-public-services-to-private-companies-goes-wrong
▶ NEOLIBERALIZING NATURE AND PRIVATIZING THE AIR - IF WE CAN'T MAKE MONEY OFF IT, IT HAS NO VALUE http://www.scoop.it/t/biodiversity-is-life/p/3992906780/neoliberalizing-nature-and-privatizing-the-air-if-we-can-t-make-money-off-it-it-has-no-value
EXPLOSIVE REPORT:
▶ 'ALEC' PROVIDE CORPORATIONS AND STATE LEGISLATURES PLATFORM FOR US-WIDE ASSAULT ON EDUCATION, HEALTHCARE, INCOME TAX AND ENVIRONMENT
Conservative groups and State Legislatures across the US are planning a co-ordinated assault against public sector rights and services in the key areas of education, healthcare, income tax, workers' compensation and the environment, documents obtained by the Guardian reveal. http://sco.lt/6dyHEf
BBC News, November 3, 2013
-▶ IS THE TIDE TURNING AGAINST PRIVATISATION? GERMAN CALL TO 'UNDO' ENERGY PRIVATISATION AMID BERLIN VOTE http://www.bbc.co.uk/news/world-europe-24763311
============================
MEDICAL
WATCH
-▶ "LIFE AND DEATH IN FOR-PROFIT ASSISTED LIVING"
FRONTLINE PBS INVESTIGATION
http://www.pbs.org/wgbh/pages/frontline/life-and-death-in-assisted-
living/
Truthout, November 30, 2013
-▶ PRIVATIZATION AND THE AFFORDABLE CARE ACT http://truth-out.org/news/item/20126-privatization-and-the-affordable-care-act
Common Dreams, December 27, 2013
-▶ INVESTIGATION REVEALS RAMPANT FRAUD BY PRIVATIZED HOSPICE GROUPS http://www.commondreams.org/headline/2013/12/27-4
Washington Post, December 25, 2013
-▶ PRIVATE HOSPICE CORPORATIONS DRAINING BILLONS FROM MEDICARE http://www.washingtonpost.com/business/economy/medicare-rules-create-a-booming-business-in-hospice-care-for-people-who-arent-dying/2013/12/26/4ff75bbe-68c9-11e3-ae56-22de072140a2_story.html?wpisrc=al_excl
VIDEO REPORT
DW.DE June, 08, 2013
THE GERMAN PRIVATIZATION OF HOSPITALS
More and more hospitals in Germany are being privatized and have to be run at a profit. It's a balancing act for doctors and nurses: they are supposed to care for patients, but also to keep time and costs to a minimum. Made in Germany reports on the cost pressures German hospitals face. .. http://www.dw.de/made-in-germany-the-business-magazine-2013-08-06/e-16953561-9798
ABC Australia, September 25, 2013
TOKYO STORY: SHORT FILM
THE CLASSIC FILM SHOWING HOW TO AGE GRACEFULLY WHEN CHILDREN STOP CARING http://www.abc.net.au/radionational/programs/finalcut/4978600
OIL AND WATER DON'T MIX: STEALTH POLITICS
Pando Daily, March 03, 2014
▶ MORE PBS CONFLICT WOES AS ACTIVISTS MOVE TO EJECT SPECIAL INTEREST INFLUENCE, DAVID KOCH. FROM BOARD OF "NOVA" STATION: http://pando.com/2014/03/03/more-pbs-conflict-woes-as-activists-move-to-eject-david-koch-from-board-of-nova-station/

Truthout, January 29, 2014
▶ THE STEALTH PRIVATIZATION OF PENNSYLVANIA'S BRIDGES. Pennsylvania Gov. Tom Corbett's administration has decided to sign a 40-year contract to privatize the state's crumbling bridges, but there has been little to no media coverage of the deal and what it will mean for two generations of Pennsylvanians http://www.truth-out.org/news/item/21513-the-stealth-privatization-of-pennsylvanias-bridges
---------------------------------------------------
THE COMMONS
CSRwire Talkback -
-▶ OUR INVISIBLE ECOLOGICAL COMMONS http://csrwiretalkback.tumblr.com/post/2147520326/our-invisible-ecological-commons
Guardian, November 27, 2013
-▶ PUTTING A PRICE ON NATURE WOULD BE DISASTROUS http://www.theguardian.com/global-development/poverty-matters/2013/nov/27/price-nature-markets-natural-capital
-▶ THE DARK SIDE OF THE 'GREEN ECONOMY' - THE WHOLESALE PRIVATIZATION OF NATURE http://sco.lt/7hix0r
YES Magazine, March 16, 2012
-▶ THE STORY OF THE COMMONS
INTERVIEW WITH ANNIE LEONARD http://www.yesmagazine.org/happiness/the-story-of-the-commons
August 7, 2013 Project Syndicate, Brahma Chellaney
-▶ THE BATTLE FOR WATER http://www.project-syndicate.org/commentary/why-water-is-becoming-the-new-oil-by-brahma-chellaney
▶ SLEEPWALKING TO EXTINCTION: CAPITALISM AND THE CONSUMER ECONOMY http://sco.lt/9EPNkf