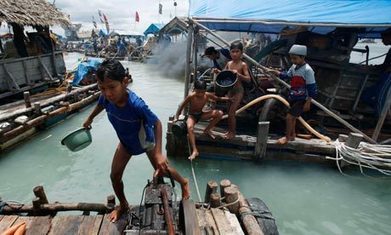 25 April 2013 - The Guardian, George Monbiot
...
At least we know now. Thanks to the campaign by Friends of the Earth, Samsung has at last discovered the source of the tin it uses to make its products – including smartphones.
Despite years of campaigns about the human and environmental impacts of the metals used to make electronic goods, several of the biggest manufacturers have remained in a state of convenient ignorance about the sources of their raw materials.
Now, under intense public pressure, Samsung has traced some of the tin it uses to Bangka Island in Indonesia, whose mines are notorious for their great toll of human lives and ecosystems, and in particular for the fact that children work there in terrible conditions.... http://www.guardian.co.uk/commentisfree/2013/apr/25/smartphone-samsung-tin-bangka-island