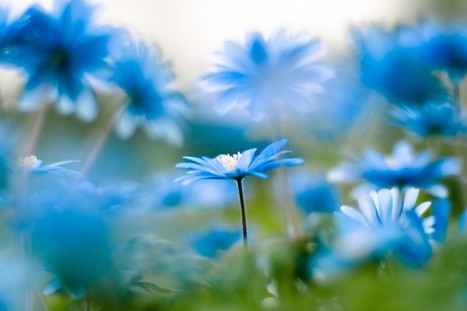 April 5, 2013 - LIFEWISE
We all have our opinions, principles and philosophies about life and we must be very careful about infringing on those of others. Every person should be able to follow that inner voice without external influences constantly telling them they're wrong. However there is one choice we could all make right now that would transform our world to benefit all living things and the Earth itself.
That is, choosing nature and each other above all else. So many of us have been deschooled on this concept that it may take decades for the scales to tip so that we all start respecting our world again.
By embracing Mother Nature, we adopt the foundation of all she has to offer. We understand that she is never mistaken and will always do the right thing for Earth's inhabitants....if we care for Her as we expect Her to care for us http://southweb.org/lifewise/why-choosing-nature-will-only-advance-human-societies/
Conservation Maazine, November 7, 2013
RECONNECTING WITH NATURE HELPS PEOPLE CONSIDER THE FUTURE http://conservationmagazine.org/2013/11/nature-makes-people-care-future/
HOW A SENSE OF SACRED CAN HELP SUSTAINABLE BUSINESS - RESTORING VALUES How a sense of sacred can help sustainable business - Restoring Values http://www.scoop.it/t/environmental-and-human-health/p/3994926408/how-a-sense-of-sacred-can-help-sustainable-business-restoring-values
ECOLOGY - A NEW OPIUM FOR THE MASSES
Marxist philosopher Slavoj Žižek discusses the 'naturalization' of capitalism and how ecology became a new field of capitalist investment. He also argues that the ultimate consequence of recent developments in biogenetics will be the 'end of nature' – anyone cares to introduce the good man into nextnature thinking? According to Žižek ecological apartheid will divide our urban society. Capitalism is not in control of nature and due to techno-scientific interventions the essence of the ecological order will be lost. http://www.nextnature.net/2009/02/ecology-a-new-opium-for-the-masses/
June 5, 2013 Bee Strawbridge:
HAVE WE BEEN AFFLICTED WITH SOME KIND OF MADNESS? SPEAKING UP FOR WILDLIFE http://beestrawbridge.blogspot.com/2013/06/speaking-up-for-wildlife.html
STATE OF NATURE REPORT - PDF
http://www.rspb.org.uk/Images/summary_tcm9-345844.pdf
The Ecologist:
SCIENCE PROVES WHAT WE ALL KNOW: NATURE IS GOOD FOR YOUR HEALTh http://www.theecologist.org/News/news_analysis/1920068/science_proves_what_we_all_know_nature_is_good_for_your_health.html
April 2, 2013 Treehugger
STUDY SHOWS A WALK IN THE PARK FIXES A FUZZY BRAIN http://www.treehugger.com/health/study-shows-walk-park-fixes-fuzzy-brain.html
ERADICATING ECOCIDE: WHY BUSINESS LEADERS MUST STEP UP TO THE CHALLENGE http://sco.lt/56vkOH
June 3, 2013 Global Alliance for The Rights of Nature
SHORT CIRCUIT REPORT - THE TRUE COST OF OUR ELECTRONIC GADGETS http://therightsofnature.org/useful/short-circuit-report-the-true-cost-of-our-electronic-gadgets/
March 23, 3012 - THICH NHAT HANH: MAYBE IN 100 YEAR THERE WILL BE NO MORE HUMANS ON THE PLANET - The Ecologist http://www.scoop.it/t/environmental-and-human-health/p/1474669518/thich-nhat-hanh-maybe-in-100-years-there-will-be-no-more-humans-on-the-planet-the-ecologist
THICH NHAT HANH: BEYOND ENVIRONMENT: FALLING BACK IN LOVE WITH MOTHER EARTH | Guardian Sustainable Business | guardian.co.ukhttp://www.guardian.co.uk/sustainable-business/zen-thich-naht-hanh-buddhidm-business-values?intcmp=239
AN URGENT MEMO TO THE WORLD http://thenaturaleye.wordpress.com/2012/07/12/an-urgent-memo-to-the-world/