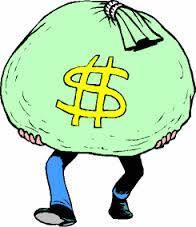 March 18, 2013 - CSRwire Talkback
'A WORLD IN TROUBLE: CAPITALISTS CALL FOR MARKET REVOLUTONS" blog post by John Elkington.
UN Secretary General Ban Ki-moon has stressed that our economic mindset and models increasingly look like "a global suicide pact." We "mined our way to growth," he said. "We burned our way to prosperity. We believed in consumption without consequences."
The world must be in real trouble if even capitalists are beginning to call for "market revolutions."
Peter Bakker, President of the World Business Council for Sustainable Development, calls for a "revolution of capitalism." What he means is that markets must learn how to value and manage multiple forms of capital, including the human, social and natural forms. Like-minded leaders include Sir Richard Branson (founder of the Virgin Group), Paul Polman (CEO of Unilever) and Jochen Zeitz (former CEO of German sportswear brand PUMA).
OLD ORDER A GLOBAL "SUICIDE PACT"
We have been tracking this trend for some time. At our Breakthrough Capitalism Forum last year, speaker after speaker stressed that the inertia of that old economic order is now a massive constraint on the necessary system change. "The system is blind to potentially existential threats," warned Jeremy Leggett, a leading solar energy entrepreneur. He argued that the current order is "dysfunctional almost to the point of being suicidal."... http://www.csrwire.com/blog/posts/763-a-world-in-trouble-capitalists-call-for-market-revolutions
Common Dreams, September 19, 2013
BORN ON THIRD BASE: HOW THE WEALTHY INHERIT THE EARTH http://www.commondreams.org/headline/2012/09/19-7
25 March, 2013 - Common Dreams - Paul Buchheit
AMERICA SPLIT IN TWO: FIVE UGLY EXTREMES OF EQUALITY - $2.13 per hour vs. $3,000,000.00 per hour http://www.commondreams.org/view/2013/03/25-3
25 March 2013 - TruthOut
FEEDING OFF THE CRUMBS OF THE OLIGARCHS http://truth-out.org/opinion/item/15319-that-giant-sucking-soundits-the-oligarchs
March 23, 2012 - Huffington Post Green
INCOME GROWTH FOR BOTTOM 90 PERCENT OF AMERICANS AVERAGED JUST $59 OVER 4 DECADES - Analysis http://www.huffingtonpost.com/2013/03/25/income-growth-americans_n_2949309.html
March 25, 2013 - The Atlantic
OFFERING LOW WAGES IS A CHOICE, NOT AN ECONOMIC NECESSITY. HOW TO PAY A LIVING WAGE AND STILL MAKE MONEY IN RETAIL http://www.theatlantic.com/business/archive/2013/03/the-trader-joes-lesson-how-to-pay-a-living-wage-and-still-make-money-in-retail/274322/
VIDEO:
Moyers and Company
"ZOMBIE POLITICS AND CASINO CAPITALISM"
PROFIT CANNOT BE THE ONLY PURPOSE OF BUSINESS: MAKING COMPANIES HUMANE THROUGH CSR http://sco.lt/7cnqiX
-▶ POPE FRANCIS: 'NOT TO SHARE WEALTH WITH THE POOR IS TO STEAL" Pope Francis slams capitalism as 'new tyranny' http://sco.lt/6RIQin
March 22, 2013 - Bill Moyers
HOW WORKER-OWNED COMPANIES WORK http://billmoyers.com/2013/03/22/how-worker-owned-companies-work/
THE COOPERATIVE WAY TO A STRONGER ECONOMY http://sco.lt/5pjnAv
FIND YOUR COMPANY'S TRUE PURPOSE: IT'S NOT JUST ABOUT RAKING IN THE MONEY http://sco.lt/6KeBwf
THE BUSINESS OF DOING GOOD: A GUIDE TO CORPORATE CITIZENSHIP http://sco.lt/5SlJVh
VIDEO REPORT
Democracy Now
CAPITALISM IN CRISIS: RICHARD WOLFF URGES END TO AUSTERITY, Capitalism in Crisis: Richard Wolff Urges End to Austerity, New Jobs Program, Democratizing Work http://www.democracynow.org/2013/3/25/capitalism_in_crisis_richard_wolff_urges
VIDEO:
THE CHARITABLE-INDUSTRIAL COMPLEX - PETER BUFFET
-▶ FINANCIALIZING NATURE COULD BANKRUPT US ALL: OLD ECONOMICS OR SUSTAINING POLICY? http://sco.lt/8Y7sK9
-▶ ECO-SPIRITUALITY: TOWARDS A VALUES-BASED ECONOMIC STRUCTURE http://sco.lt/7tcgQj
-▶ THE ECONOMY OF ENOUGH: A BETTER PLAN THAN 'ENDLESS GROWTH' http://sco.lt/7f68zR
▶ A GREEN, COMMONS-BASED GOVERNANCE: THE RIGHT TO A CLEAN AND HEALTHY ENVIRONMENT FOR ALL SPECIES http://sco.lt/8qokwj